Register for the webinar Today!
Webinar on Emerging Trends in Nursing Education
Continuing Professional Development (CPD) is essential for nurses to stay updated with the evolving best practices in nursing. CPD Learning helps nurses to continually enhance their nursing skills, advance their careers and deliver the best care to their patients.
Globally trusted for high-quality continuing professional development (CPD) education, British Medical Journal (BMJ) Learning provides evidence based online CPD learning modules for nurses in flexible and interactive formats to help improve knowledge in critical areas and daily issues in patient care.
MedLern is pleased to collaborate with BMJ Learning & offer accredited CPD nursing courses suitable for various patient care environments irrespective of size and field of practice. The informative webinar on 17th May 2022 will provide a profound perspective on the importance of CPD Learning for nurses.
Latest developments in Nursing education
Importance of CPD learning for nurses
BMJ Learning & prospects for nurses
Developing nursing care skills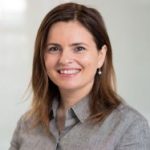 Anca Babor
Director of Strategy
BMJ London, UK
Anca is a member of BMJ's Executive Committee. Anca's previous experience includes a number of sales, strategy and investment roles, acquired with Thomson Reuters and GSK.
In her current role with BMJ, Anca leads strategy planning activities and innovation, as well as some of BMJ's high growth businesses, like India and China. Anca set up BMJ's New Ventures programme some three years ago and developed a pipeline of investable companies. Anca is a Business graduate and holds an MBA degree from INSEAD.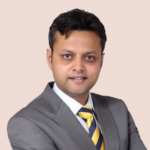 Prashant Mishra
Managing Director, BMJ Publishing Group
India & South Asia
Prashant Mishra is pursuing his Executive Fellowship Prog in Management from the premier Indian Institute of Management (IIM) Lucknow, in the area of business communication. He has completed his Masters in Microbiology and Business Management, with the latter from IIM Lucknow. Prashant is part of the steering committee of the Global Academy of Medical Education (GAME)-India, a member of the exec council for the Association of Publishers in India (API), an executive member Governing body of IRRO and a part of the expert group on Technical Resource Group for LaQshya, program of Govt. of India.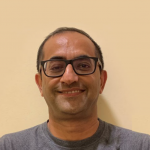 Deepak Sharma
Co-Founder & CEO
MedLern
Deepak is a graduate of IIT Delhi and IIM Calcutta and has served in several leadership roles in the technology industry with a focus on healthcare and financial services, including as CEO of State Street Global Advisors in India. As a co-founder, Deepak is passionate about MedLern's mission to transform the talent stack in Indian healthcare to improve the efficiency and quality of healthcare delivery, patient safety and strengthen hospital brands and businesses.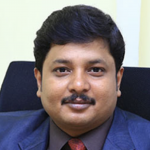 Prof. P.Karthikeyaprasath
Principal, HOD and PG Guide, Department of Mental Health Nursing
RR College of Nursing , Bangalore, Karnataka
Prof. P.Karthikeyaprasath is a Ph. D and postgraduate in Psychiatric Nursing with more than 15 years of experience in nursing education, nursing research, academic administration, student supervision and class co- ordination. He worked as a principal of Sarvodaya College of Nursing Bangalore and was a professor at Columbia College of Nursing, Bangalore.
He is an active member of various professional organizations such as Sigma Theta, Indian Society of Psychiatric Nursing (ISPN), Trained Nurses Association of India (TNAI), National Research Society of India (NRSI), Asian Association of Cardiac Nurses, Indian Red Cross Society, Nursing Federation of India, Youth Nurses Association, St John's Ambulance Association, Bangalore. Prof. P.Karthikeyaprasath has contributed books and other publications and is the editorial member of MAT Journals, International Journal of Nursing Community, New Delhi and Amateur Nursing Journal and Nightingale Fortune.