In an ever-evolving world, traditional healthcare education may no longer be the most effective. Widespread healthcare staff shortages drive the need to optimize time and resources while delivering high-quality resuscitation to save more lives.
Deeply rooted in the latest science, HeartCode Complete Program co-developed by the American Heart Association & Laerdal Medical combines adaptive online learning with hands-on skills training to deliver consistent, high-quality resuscitation training across organizations. HeartCode gives learners & administrators more control of their time, schedules, & resources.
Focused on improving the quality of healthcare delivery by spreading knowledge through technology, MedLern is collaborating with RQI partners to deliver HeartCode Complete BLS, ACLS, PALS through RQI-P GO training solutions to hospitals in India.

Importance of CPR training in healthcare

Future of resuscitation with HeartCode Complete

Improving quality of resuscitation in India
Transforming resuscitation training for healthcare providers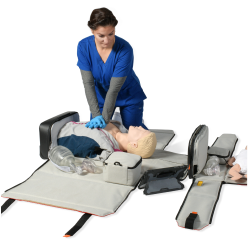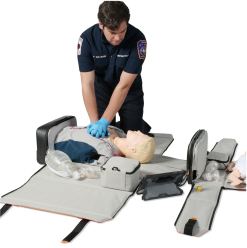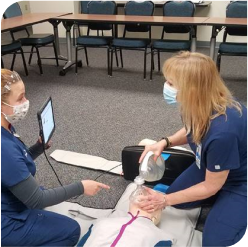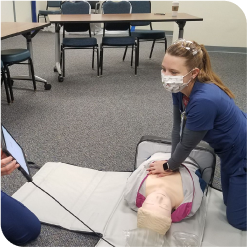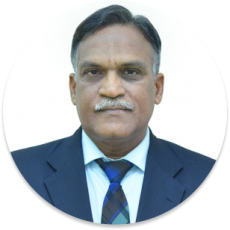 Prof. Dr. M Vijayakumar
Hon'ble Vice-Chancellor of Yenepoya Deemed to be University
Prof. Dr. M Vijayakumar has training & research experience spanning 34 years with 65 research papers & 4 research projects. He began his role as the Vice-Chancellor of Yenepoya Deemed to be University in July 2015. He is the recipient of the Fellowship of the Royal College of Surgeons (FRCS) from the Royal College of Physicians & Surgeons, Glasgow in 2007, Fellowship of International College of Surgeons (FICS) in 2019, and Fellowship of American College of Surgeons (FACS), USA in 2021. Prof. Dr. M Vijayakumar was conferred with Professor Emeritus 2021 by the Rajiv Gandhi University of Health Sciences, Bangalore, on the occasion of World Health Day.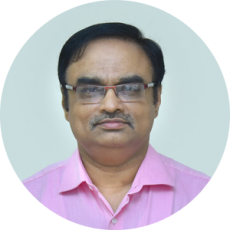 Dr. Gangadhara Somayaji K S
Hon'ble Registrar of Yenepoya Deemed to be University
Dr. Gangadhara Somayaji K S began his role as the Professor of ENT and Registrar Yenepoya (Deemed to be University) from October 2018. Having completed 18 research projects including 1 ICMR funded project in hand, Dr Somayaji Published 70 research papers/case reports in indexed national/international journals. Dr Somayaji also served as the Chairman of BOS, ENT, Yenepoya deemed to be University, member of academic council of Yenepoya University, Chairman of curriculum and attendance monitoring committee for UG of Yenepoya University. He is also the external member of IQAC of Nitte university from 2020 till date.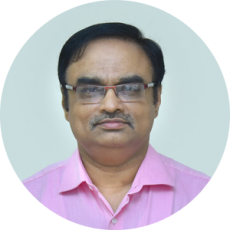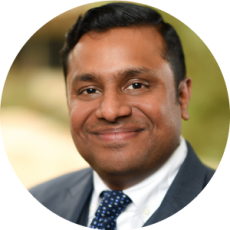 Prof. Dr. Sachin Menon
AHA India consultant regional director
Prof. Dr. Sachin Menon began his role as the American Heart Association Consultant Regional Director in April 2018 where he oversees the training network, volunteer engagement and the Emergency Cardiovascular Care portfolio in India. Dr. Menon served as a Clinical Associate in Gastroenterology at Bombay Hospital and held teaching faculty positions at Amala Institute of Medical Sciences, Jubilee Mission Medical College in Kerala, India. Dr. Menon offers an in-depth understanding of AHA products, programs and training from his time serving as the Medical Director at Indian Institute of Emergency Medical Services, an AHA International Training Center, from 2011 – 2016, as Regional Faculty since 2014 and as Technical Committee member at Kerala University of Health Sciences where he was responsible for creating a School of Simulation. He was the Lead Trainer for the Guinness Record winning event at Kochi in November 2019 for most people trained in CPR in 8 hours where 28,038 people were trained.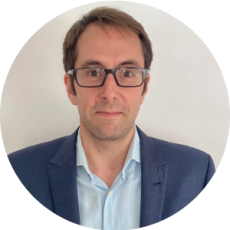 Gareth Patrickson
Senior Vice President, International Customer Impact, RQI Partners
Gareth Patrickson is the Senior Vice President for International Customer Impact at RQI Partners; a partnership between the American Heart Association and Laerdal Medical. RQI Partners is focused on delivering innovative resuscitation solutions that support our vision to eliminate preventable and unexpected cardiac arrest deaths. Prior to RQI Partners, Gareth worked for Laerdal Medical for 15 years, working in multiple countries such as the USA, Australia, Norway, and the United Kingdom. Gareth worked as Managing Director of two Laerdal sales organizations (Australian & UK), and in various product, marketing, and project management roles. Gareth holds a Master of Business Administration (MBA), with a major in product & service marketing. Although he has lived around the globe, he is currently based in Australia, and considers this his home.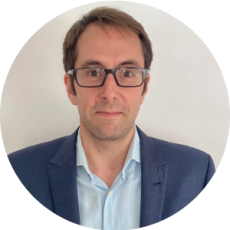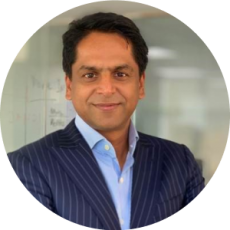 Sameer Shariff
Founder & Chairman, MedLern
Sameer has been the major driving force behind MedLern's business vision, strategy, value, growth, and handles multiple aspects of the business. Sameer holds a graduate degree in Economics (Entrepreneurial Management) from the Wharton School of Business, University of Pennsylvania. Sameer's keen interest and accomplishments in leadership, innovation, and strategy have won him several accolades. He has served as a guest speaker at several industry events and has featured in Forbes, India Today, and Silicon India among other publications.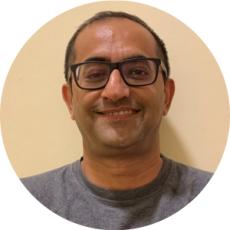 Deepak Sharma
Chief Executive Officer, MedLern
Deepak is a graduate of IIT Delhi and IIM Calcutta and has served in several leadership roles in the technology industry including as CEO of State Street Global Advisors in India and more recently leading key strategic initiatives for Wipro including marketing for their Healthcare & Life Sciences business, their products and platform portfolio.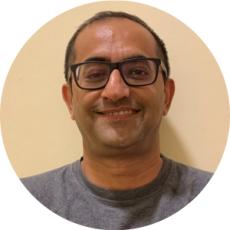 Disclaimer: No certificates will be given out on attending this webinar.