Through this Virtual Class, participants learnt about the best practices in storage, dispensing, administering, and monitoring of medications that will help them in safe medication practice.
In this Virtual Class, we will discuss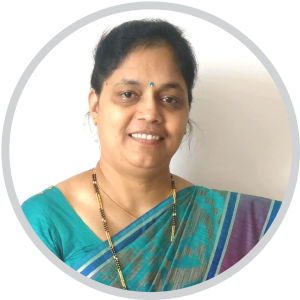 Latha R Nonis
With 30+ years of rich experience in the nursing field, Ms. Latha is currently working as Chief Nursing Officer at Fortis Hospital, Bangalore. She has been associated with several hospitals in past namely Unity Health Complex, Ramakrishna hospital, and Wockhardt hospital.
Ms. Latha obtained her General Nursing & Midwifery from Mangalore and her Post Basic Bachelor of Science in Nursing (PBBSC) from Bangalore. Ms. Latha received her Master's in Healthcare Management from Sikkim Manipal University and completed her Nursing Leadership Program from Harvard University.
Latha wore many hats as code blue and crash cart champion, IPSG champion for JCI accreditation among others. She has received numerous awards throughout her career, most notably receiving the nightingale award of Fortis and award for the best approachable leader.