MedLern's Webinar on 8th July 2021 (3pm) on NABH-Shaping Compliance and Patient Safety in Indian Healthcare Ecosystem. Our eminent speaker, Dr. Uma Nambiar talked about how to  strengthen the core of your organisation through compliance training and the highlights of NABH 5th Edition.
This webinar focused on: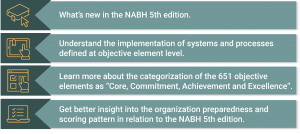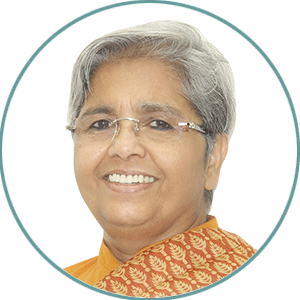 Dr. Uma Nambiar
Executive Director – Gimcare Hospital – Kannur, Kerala, Chairperson of DHIA (DH India Association)
Dr. Uma Nambiar is an International Healthcare consultant with considerable understanding of the Indian, African and Sri Lankan Healthcare systems. A trained neurosurgeon and a well experienced    hospital administrator, she specializes in strategic planning and implementation, review & design of healthcare policies, plan/ design and commissioning of new hospitals, process standardisation & quality in healthcare system as well as use of information technology in Healthcare.  A passionate believer in Digital Health systems being an enabler of accessible, ethical and affordable Healthcare; she devotes considerable amount of her energy and time to promote its implementation at all levels in the   ecosystem.
A winner of numerous awards, actively involved in promotion of Digital Health, she has chartered  an unconventional path for herself in the healthcare domain. She is also an avid traveler, painter and a keen photographer.
She has also mentored many students who are successful leaders in Healthcare Industry today.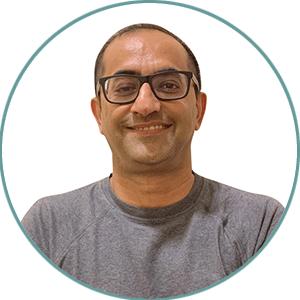 Deepak Sharma
CEO, MedLern
He is an alumnus of IIT Delhi and IIM Calcutta and has served in several leadership roles in the technology industry including as CEO of State Street Global Advisors in India and more recently leading key strategic initiatives for Wipro including marketing for their Healthcare & Life Sciences business and their Products and Platforms portfolio.
No certificates will be given out on attending this webinar.