Are you still using the same old training methods to skill your hospital staff? Have you not yet shifted to a more standardised & centralised Learning Management System to be a leader in patient care & stay updated with the latest trends in healthcare? If you want to learn more, make sure to watch MedLern's Webinar Recording on Reimagining Staff Training Methods in Hospitals if you missed out on attending the webinar!
With changing times, the Indian Healthcare System has begun to realize the importance of digitally skilling hospital staff & the need for it has only gone on to increase since the last year and a half. 
MedLern's informative webinar on 28th October 2021, gave an overall perspective on the developments that have taken place with which the latest training methods must be redefined & repositioned to better suit every hospital staff's dynamic learning needs. 
Learning Objectives & Key Takeaways :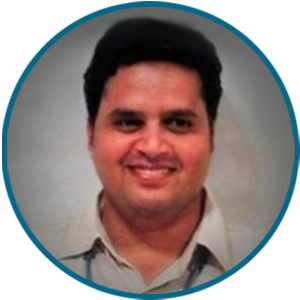 Mr GK Acharya
DGM HR L&D
Yashoda Hospitals
With more than 18 years of work experience in sales promotion, HR and L&D, Mr GK Acharya is a leader in the field of redefining hospital staff training. Along with an MBA in HR, Mr Acharya is a Certified OD Professional, Certified Assessments Professional & a Certified Performance & Competencies Developer. Mr Acharya has worked in the healthcare industry for more than 10 years, having dedicated his time & expertise to both pharma companies & hospitals. He previously led the training operations at Narayana Health, Bangalore & is currently heading the L&D Department at Yashoda Hospitals, the leading healthcare provider in Hyderabad.
Disclaimer : No certificates were given out on attending this webinar.