Register for the webinar Today!
Webinar on Soft skills learning
Soft skills are the key to building strong relationships with your colleagues and customers. Developing your soft skills positively impacts your personality, enhances your performance in every workplace setting and helps you grow your career consistently. Given the benefits of soft skills, a drive towards focused learning on every aspect of soft skills is vital to achieving your business and career goals. MedLern's digital library comprises soft skills courses designed by industry experts that help you stay prepared for every situation at the workplace, dealing with customers and in your day-to-day life.
Appreciate the importance of effectively dealing with Irate customers and use effective Service Recovery
Understanding customer behaviors
Learn and enhance Listening skills
Learn and better demonstrate the LEAP Behaviors when dealing with angry patients/attendants
Understand the application of various strategies to handle difficult customers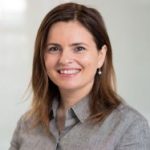 Anca Babor
Director of Strategy
BMJ London, UK
Anca is a member of BMJ's Executive Committee. Anca's previous experience includes a number of sales, strategy and investment roles, acquired with Thomson Reuters and GSK.
In her current role with BMJ, Anca leads strategy planning activities and innovation, as well as some of BMJ's high growth businesses, like India and China. Anca set up BMJ's New Ventures programme some three years ago and developed a pipeline of investable companies. Anca is a Business graduate and holds an MBA degree from INSEAD.