Register for the webinar Today!
Time management is the most important soft skill that is central to all the other skills for your overall development. Effective time management helps you complete all tasks on time and gives you a competitive edge over your peers in enhancing your performance at the workplace. Our eLearning modules help you in developing the art of saving more time and utilizing the same to enhance the quality of your professional and daily life.
Identify the benefits of time management
Implement the course of establishing priorities
Apply various techniques and methods to handle time effectively, on a daily basis
Uncover the Time Management Process when dealing with angry patients/attendants
Listing various internal & external time wasters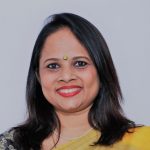 Ajitha Baburaj
Sr. Manager, ELT – Consultant, MedLern
An Instructor Led Trainer with over 20 years of experience in Healthcare Operations and Training, Ajitha Baburaj managed multidisciplinary departments in hospitals and excelled in Healthcare Operations, People Management, Service Excellence, Learning and Development.
A postgraduate in Hospital and Healthcare Management with a Masters in Economics, Ajitha worked as Senior Manager, Operations, Service Excellence, Aster DM Healthcare and Manager, Operations and Learning & Development, Fortis Healthcare, Bangalore. She also worked as a Manager, Patient Care Services, Narayana Hospitals and was in the Operations / Learning & Development team, Manipal Hospitals.