iPC Health Presents The Virtual Class on the
Diagnostic Approach to COVID 19 - Present Scenario
iPC Health Virtual Class - Diagnostic Approach to COVID-19
iPC Health's Virtual Class:
The Diagnostic Approach to COVID 19 – Present Scenario
About the Virtual Class:
While our nation has come together to join hands and fight the COVID 19 Pandemic, we are still at the thick of it. The past few months have been witness to numerous lockdowns and now as we see a systematic removal of the lockdown the need of the hour is to better manage and control this pandemic.  Learning about the diagnostic approach to COVID-19 is critical to patient screening, diagnosis, management, as well as epidemiologic surveillance. In our upcoming Virtual Class, two experts from the medical field; Dr. Nanda Kishore Alva and Dr. Mahendra Balar will delve into aspects like patient screening, testing protocols, biosafety guidelines and PPE recommendations.
Watch this Virtual Class to learn about
Bio-safety guidelines
Patient screening and indications for testing
Sample collection, handling and transport
Preanalytical and Analytical aspects of diagnostic tests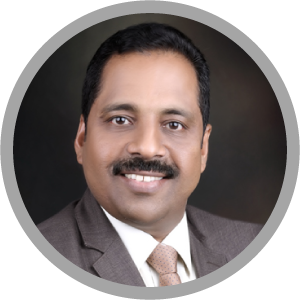 Dr. Nanda Kishore Alva, MBBS, MD.
Professor of Pathology, Head – Division of Immunohematology and Transfusion Services, M.S.Ramaiah Medical College, Bangalore
Passionate about teaching Pathology and delivering excellent diagnostic practice, Dr Nanda Kishore Alva is trained in Oncopathology from the prestigious Jawaharlal Institute of Medical Sciences and is a Visiting Fellow in Head and Neck Oncopathology in Mayo Clinic, Rochester, USA. He currently works as a Professor in the Department of Pathology and heads Quality Management System for NABL and Immunohematology and Transfusion Services at M.S.Ramaiah Medical College and Hospitals, Bangalore. He also serves as the Vice President to the Karnataka Chapter of Indian Association of Pathologist and Microbiologists. Dr. Alva takes a special interest in the field of Molecular Pathology, Oncopathology and Haemato oncology and Quality Management System in the laboratory.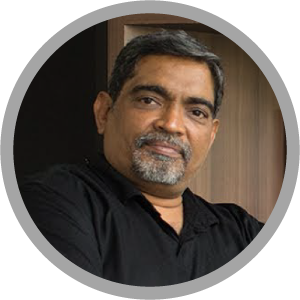 Dr. Mahendra Balar, MBBS, MD.
Founder & Medical Director at Prajna Institute of Yoga and Allied Science (PIYAS), Bangalore
Dr. Mahendra Balar was motivated to study medicine after surviving a rare disease in his childhood. Passionate about building a society where every individual lives in sync with nature, he worked to build PIYAS, an institute that blends ancient wisdom with modern science to provide the best treatment to patients. He has been a Consultant Pathologist and Haematologist in Bangalore for the last 20 years and runs several diagnostic centres. He was invited to the Henry Ford Hospital, Detroit USA as a part of international twinning program in November 2008. He started Maitri Diagnostics & Specialist Consultations, Bangalore as the Chief Consultant and Managing Partner in Jan 2001 which now has three branches.