With the global pandemic affecting lives and health, medical professionals are doing everything they can, to battle this pandemic. Learning as a process has evolved rapidly during the pandemic and training the healthcare staff digitally has become the need of the hour. It is extremely important that healthcare professionals get access to digital training programmes that are informative & engaging.
To truly understand the Role of Digital Learning in Healthcare & Importance of Contactless Training iPC Health hosted a Virtual Meet on 23rd December, 2020.
Speakers:
Sameer Shariff (Founder & CEO, Impelsys Inc.),
Dr. Renu Rawat (Head, Content),
Varun Kumar (National Sales Head)
Dr. Poonam Shukla (Impact Manager)
Sayee Krishna (Product Manager)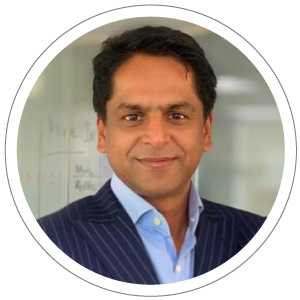 Sameer Shariff
Sameer Shariff is the Founder and Chief Executive Officer of Impelsys and leads the organization across all its strategic global locations. As the founder, Sameer has been the major driving force behind Impelsys' business vision, strategy, value, and growth, and handles all aspects of the business. His entrepreneur skills, deep domain expertise, and strategic organizational leadership have led Impelsys to become one of the leaders in online content and learning delivery for the publishing, healthcare, education and enterprise markets through years. Impelsys aids over 250 customers with their online content and learning delivery through its own custom products and services.
Sameer holds a graduate degree in Economics (Entrepreneurial Management) from the Wharton School of Business, University of Pennsylvania. Sameer's keen interest and accomplishments in leadership, innovation, and strategy have won him several accolades. He has served as a guest speaker at several industry events and has featured in Forbes, India Today, and Silicon India among other publications.
Sameer has a passion for sports and has completed the New York and Paris Marathons. Sameer actively supports the Indian start-up eco-system where he plays both advisory and operational roles, besides investing in early-stage start-ups.